M & W Controls is pleased to announce we are now supplying Level and Pressure Sensors manufactured by Intempco.
Founded over 20 years ago, Intempco is a privately owned company based in Montreal, Canada. The first products manufactured by Intempco were temperature sensors, i.e. thermocouples and RTDs. Intempco is now the only manufacturer specializing in temperature, level and humidity sensors in Canada.
Constant R&D efforts over the years have allowed Intempco to gradually add new lines of products. A prime example is our new line of MIST Temperature Sensors'. These sensors combine a conventional RTD and transmitter into one unit. MIST Temperature Sensors' also provide increased accuracy, a reprogrammable transmitter and a compact design.
These product categories include the following equipment: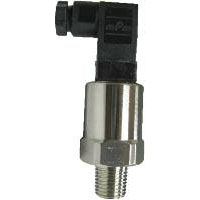 Level Sensors
Radar
Level Switches
Capacitance Transmitters
Conductivity Switches
Float Transmitters
Ultrasonic Transmitters
Pressure Sensors
PT01 Pressure Transmitter
PT02 Pressure Transmitter
We will soon be updating our website with more information about these products.
---
Please call us at (800) 446-4316 or contact us here for more information on level sensors, pressure sensors or our other product lines, such as temperature sensors and controllers/recorders.