M & W Controls is an industrial distribution company located in Birmingham, AL. We proudly serve the continental United States, specializing in industrial instrumentation and process control.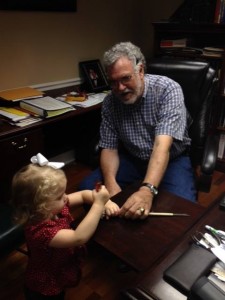 Our primary markets include, but are not limited to the following: Glass, Metal, Cement, Lime, Plastics, Heat Treating, Furnace, Food, Steam, Brick, Utilities, Rubber, Chemical and Petrochemical Applications.
M & W Controls was founded in 1981. In 2005 the company was purchased by Jim and Carol Dowdy. Jim is a mechanical engineering graduate of Auburn University. He has extensive process control instrumentation experience in a variety of fields, including the petroleum, textile, rubber and gear box industries.
When Jim isn't helping customers with equipment needs or troubleshooting, he might be found at an antique car or tractor show, or maybe at the farmers' market, often with his grandchildren in tow.
---
Our purpose is to correctly identify needed items and have them delivered on time at maximum value. We routinely handle this by direct contact with our customers, maintenance operations, production, engineering and/or purchasing. If in doubt as to our scope of supply, please contact us via our online form or call us at (800) 446-4316