Miniature MgO thermocouples have very small swaged sheath diameters containing standard-purity MgO (96%) insulated thermocouple elements. The small sheath size provides accurate and fast response time temperature measurement in a variety of laboratory, process, and special applications.
These units are only offered with ungrounded junctions to prolong their useful life. Illustrated below are the most commonly used assemblies, however, other sensor configurations are available upon request.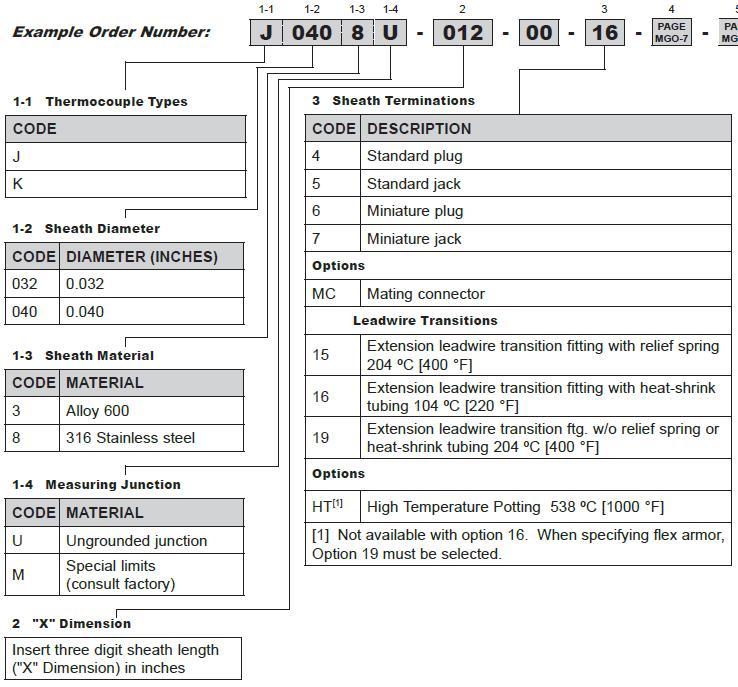 Extension Leadwire and Sheath Terminations for Miniature MgO Thermocouples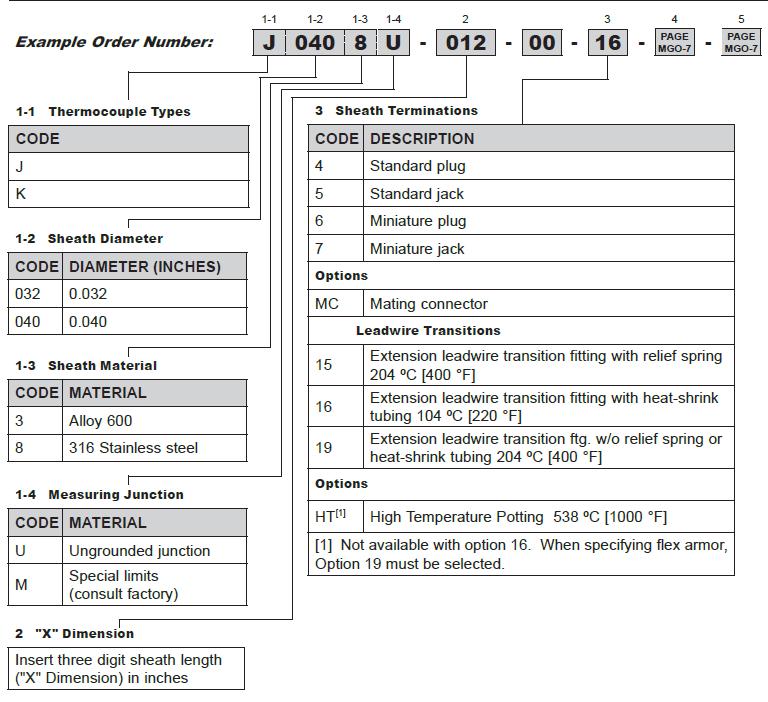 ---
Please call us at (800) 446-4316 or contact us here for a quote or for thermocouple selection assistance.