Heat-tracing temperature sensors are made for use in systems that measure the surface temperature of process pipe that is carrying products
whose temperatures must be controlled to prevent freeze-up, or to maintain a viscosity level so that the inner medium will flow. These sensors are offered with either Thermocouple or RTD sensing elements inside 316SS sheaths, and with a 3/4″ Radius stainless steel mounting pad. Cold legs are available in customer-specified lengths to accommodate pipe insulation thickness.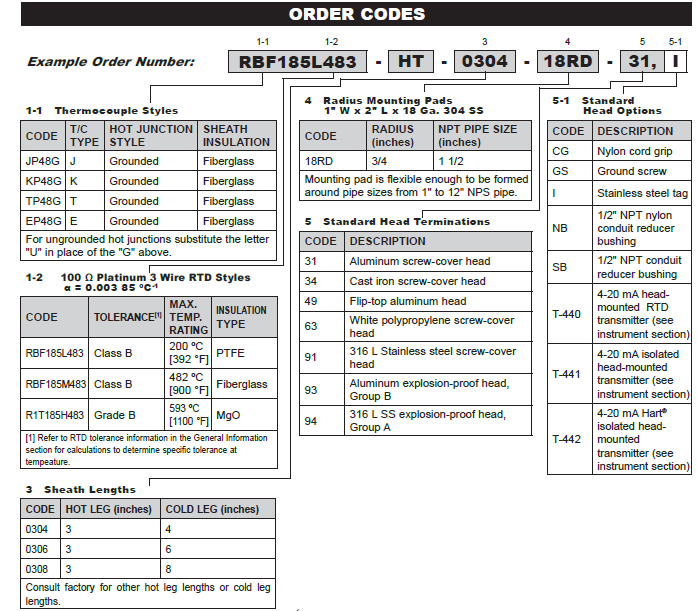 ---
Please call us at (800) 446-4316 or contact us here for a quote or for thermocouple selection assistance.