Spring-Loaded MgO Thermocouple/Thermowell Assemblies with General-Purpose Connection Heads are designed for use with various
thermowell types. Complete assemblies can be ordered by selecting the MgO assembly below, the thermowell from the thermowell section of
this catalog, and a temperature transmitter from the back of this section. Assemblies without a thermowell can be ordered by selecting the sensor
assembly from this page and inserting the "S" length in table 2-0. These sensors are supplied with a 316 stainless steel sheath and as standard
limits of error. Note: The "S" dimension will measure 1/4″ longer than specified when the spring is in the relaxed position. The "S" dimension is
calculated when the sensor is compressed or in the installed position. This design allows 1/4″ spring compression to ensure positive contact with
the bottom of the thermowell.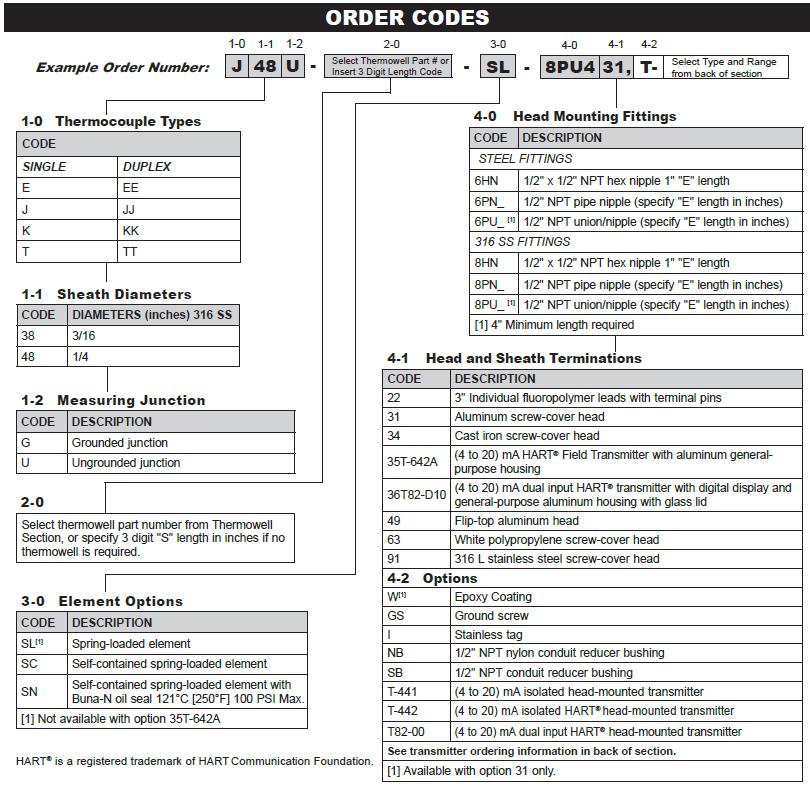 ---
Please call us at (800) 446-4316 or contact us here for a quote or for thermocouple selection assistance.