Description
The LTR51 Series radar level sensor for liquids is designed for applications requiring non-contact liquid level measurement where ultrasonic level measurement is not acceptable.
The LTR51 Series radar technology can be adjusted for variables such as materials to be measured, vessel configuration and system interface. These sensors are ideal when vapor, dust or a foaming surface prevents ultrasonic wave measurement.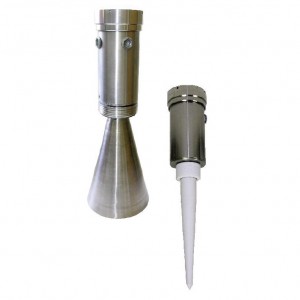 Features
Self adjusting tracking radar
Programmable (recommended) and simple push-button calibration
Output 4-20mA/20-4mA (isolated on 4 wire models only)
Optional RS232 or RS485 for communications with calibration, diagnostics & data logging software
PL compatible (Modbus RTU)
2-wire DC loop powered, 3-wire DC, or 4-wire isolated AC operation
Application
Food and beverages
Water / Wastewater
Chemicals with vapors
Animal fat under high temperature
Oils, fuels
---
Please call us at (800) 446-4316 or contact us here for more information on level transmitters, other level sensing equipment or for any other process variable control needs.