Description
The LFT01 is a reed-chain type float level transducer suitable for level measurement in vessels of up to 96 inches in height. Of high quality construction, all wetted parts are stainless 316; other materials are available upon request. Each transducer comes standard with an enclosure, head-mounted hockey-puck or remote mounted DIN rail transmitter, float and a fitting/probe. Reliable operation and simple design makes the LFT01 an excellent choice for many level sensing applications.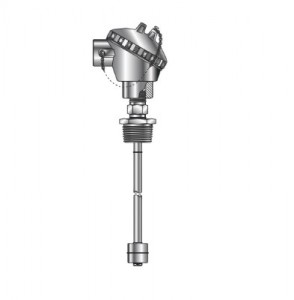 Features
Compact design, ideal for OEM applications
Various process fittings available
Probe lengths to 96"
1/4" or 1/2"resolution
All stainless steel wetted parts
Aluminum, stainless, polypropylene enclosures available; general purpose or explosion proof
Continuous analog level measurement
Analog output via head mounted hockey puck transmitter or remotely mounted DIN Rail transmitter
Undisturbed by foaming
Vapor insensitive
Liquid interface detection
Application
Ideal for level measurement where installation space is limited or tanks are compact
Water based liquids
Acids compatible with Stainless 316
Hydraulic and other clean oil applications
Chemical holding tanks with clean liquids
Measurement of liquid levels in mobile equipment
Machinery, Energy, Naval, Industrial, Automation
Not recommended where liquids are dirty or sticky
---
Please call us at (800) 446-4316 or contact us here for more information on float level transducers, other level sensing equipment or for any other process variable control needs.